CLICK ON LINK BELOW TO BE DIRECTED TO OUR WEBSITE FOR YOUR APPLICATION PROCESS: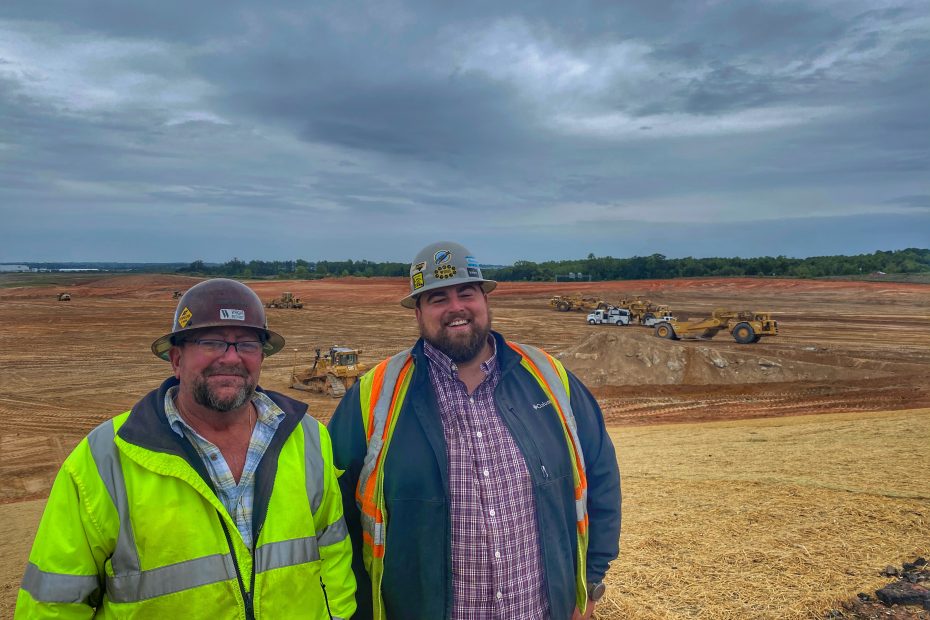 Heavy Construction Foreman & Supervisor 
Can you operate a GPS Finish Dozer?  Do you work well with others?  Can you load trucks all day in a Trackhoe while keeping your cut looking clean and draining?  If you know how to run a jobsite or are a jam up operator and want to move up, we have positions available for you.  

Wright Brothers is currently hiring Lead Operators and Foreman.  Projects are located in every state that touches TN plus South Carolina and Florida. Travel is mandatory.  Pay is great, with benefits such as Holiday Pay, Vacation Time, and 401K.  Drug free workplace, so drug test and physical will be required.  When out of town, our crews normally work 11 days on and 3 days off. 
Come join our Company and feel like part of the team.  Our company culture more than speaks for itself.  Ask anyone that knows us well.  
Send Resumes to [email protected] or
General Description
The Foreman helps promote an environment in which safety, environmental, and health concerns are top priority and ensures all work is completed on time and in compliance with project plans.
Key Activities and Position Responsibilities
Safety
As the first line of compliance of the Company Safety Program, the Foreman will observe the behaviors of his crew and make immediate corrections, when needed.
Perform daily site inspections to insure that safety standards are met.  Make corrections as required.
Conduct daily pre-job briefings and safety meetings, and address how daily tasks are to be carried out.
Lead and complete Tool Box Talks.
Perform a JSA before any new tasks are undertaken.
Handle onsite incidents and emergencies in a proactive manner.
Make sure that work sites are cleaned and cleared of any hazardous materials prior to the beginning of a construction project.
General Responsibilities
Accept the duties of performing and completing tasks as assigned by a Superintendent, Project Engineer, or Project Manager.
Complete assignments efficiently and provide a quality product for the Company's clients.
Create a team of workers that perform well together.
Understand the job specifications.
Monitor daily construction procedures to ensure that proper quality is maintained and that schedules are being followed.
Project Reporting
Submit daily project progress information, as required, for recording keeping, including:

Cost coding of activities

Notes of the day's actions

In place quantities of materials
Resource Management
Interact directly with all members of the field crew.
Handle creation of job duties and delegate tasks to construction workers.
Create and monitor schedules for each workers skill and competency level. Provide safety and operational training for workers, as required.
Make an assessment of each workers skill and competency level.  Provide safety and operational training for workers, as required. 
Ensure accuracy of work orders prior to handling them out and make sure that time efficiency is taken into account.
Ensure that all machinery and tools are available to the crew, everything is in proper order, and properly maintained.
Perform inspections to ensure that the crew's performance is up to established standards.
Ensure that all materials, supplies, tools, and equipment are procured in a time efficient manner.
Understand and monitor the activities of subcontractors.
Project Controls
Discuss procurement needs with the project superintendent or manager.
Understand the use of purchase orders.
Ensure that any significant information is communicated to the project superintendent or manager.
Create and maintain positive working relationships with owners, vendors, and suppliers.
Attend project meetings as required.
Qualifications
Minimum 3 years construction experience in civil construction and scaffold erection.
Must be a scaffold competent person.
Strong leadership skills.
OSHA 10, OSHA 30 and TWIC card are a plus.
Benefits
Following a standard 90-day probationary period, you may be eligible for benefits including: Medical, Dental, Vision and 401k.
We typically offer better than industry average wages. Wages are based on experience.
We offer short and long term disability
This position offers a work vehicle and all tools needed to perform (smart phone, tablet, etc.)
Wright Brothers is a drug-free workplace, so all potential new hires must submit to a pre-employment drug screen and physical. Wright Brothers is an Equal-opportunity employer.
An E-Verify Employer.
General-Other: Project-Program Management, Project Management, Heavy Equipment Operation, Site Superintendent