CLICK ON LINK BELOW TO BE DIRECTED TO OUR WEBSITE FOR YOUR APPLICATION PROCESS:
https://wbcci.com/dump-truck-driver/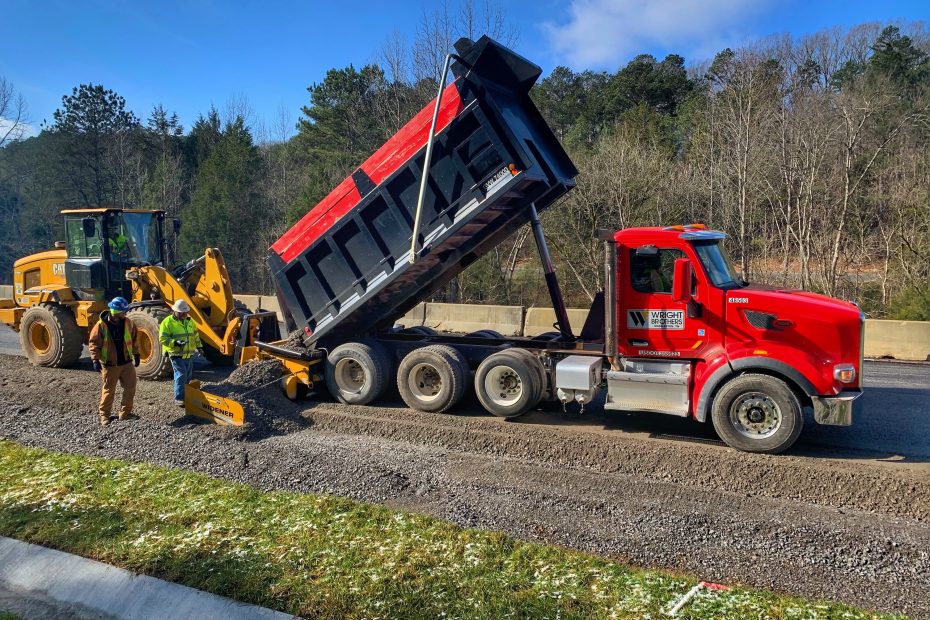 Dump Truck CDL A
Wright Brothers is actively seeking Dump Truck Drivers for our construction team. In this position, truck drivers will drive to a pick-up site, load the proper materials, and drop it off at the construction site. While you may not be actively involved in loading and unloading your truck, you should be physically capable of assisting in all tasks. In addition to your hauling duties, you must inspect your truck for any damage or general mechanical issues. Experience in the trucking industry isn't required, whether hauling loads across the country or transporting asphalt mix a short distance, but a plus. A CDL A license is required.
General Description
The Foreman helps promote an environment in which safety, environmental, and health concerns are top priority and ensures all work is completed on time and in compliance with project plans.
Key Activities and Position Responsibilities
Dump Truck Driver Duties and Responsibilities
Drive your dump truck to a pick-up location
Assist in the loading of your truck
Haul the materials to the construction site
Dump the contents of your vehicle into the appropriate location
Inspect your vehicle and perform preventative maintenance
Dump Truck Driver Requirements and Qualifications
CDL A license
Trucking and hauling experience a plus
Strong communication skills
Ability to follow instructions
Keen eye for detail and safety issues
Benefits
Following a standard 90-day probationary period, you may be eligible for benefits including: Medical, Dental, Vision and 401k.
We offer better than industry average wages. 
We offer short and long term disability
Wright Brothers is a drug-free workplace, so all potential new hires must submit to a pre-employment drug screen and physical. Wright Brothers is an Equal-opportunity employer.
An E-Verify Employer.