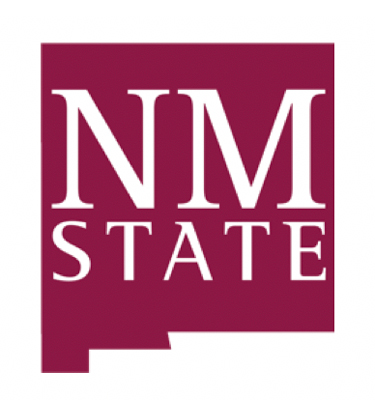 Search for the Vice President for Equity, Inclusion and Diversity
New Mexico State University
Las Cruces, New Mexico 
New Mexico State University (NMSU), a minority-serving, land grant, and space grant institution, seeks a strategic leader and relationship builder to be its inaugural Vice President for Equity, Inclusion and Diversity (VPEID). Reporting to the President, and serving as a member of the President's Executive Team, the VPEID will join NMSU at a pivotal moment as the university is determined to provide a more inclusive environment that values all, ensures equity, and celebrates diversity in all its forms. Working across the university and the NMSU system, the VPEID will provide leadership in the development, coordination, and implementation of initiatives, programming, and services that promote equity, inclusion, diversity, social justice, access, and opportunity.
NMSU has the opportunity to be a model for other land-grant institutions for how best to serve a diverse student body and surrounding community. As a Minority-Serving Institution (MSI), Hispanic-Serving Institution (HSI), and as one of the most diverse land-grant universities in the nation, situated near the Mexican border on the Central and Latin American corridor, NMSU is positioned like no other land-grant, research university. It has the main campus in Las Cruces and four community colleges across the state, a satellite learning center in Albuquerque, cooperative extension offices located in each of New Mexico's 33 counties, 12 agriculture research and science centers, and distance education. NMSU Las Cruces campus enrolls approximately 14,300 students, with 70 percent of the student population New Mexico residents. Approximately 58 percent of students identify as Hispanic, 2.6 percent as African American, 2.3 percent as American Indian or Alaskan Native, 1.3 percent as Asian American, 0.2 percent as Native Hawaiian or Other Pacific Islander, and 2.3 percent as multiracial. Also, as a military and veteran-friendly university, NMSU offers a highly accessible education with a spirit of service.
The VPEID will be joining the university at a time of great anticipation with the recent adoption of an aspirational strategic plan, NMSU LEADS 2025, which understands that EID is essential to the university's ability to achieve its goals of becoming a Carnegie Research 1 institution, recognized for all-embracing student success, research and scholarship that addresses global challenges, and borderlands economic development. The new VPEID will be part of the executive leadership team deeply committed to inclusive excellence, and will partner with passionate faculty, staff, students, and alumni who are equally dedicated.
The VPEID will provide visionary leadership with extensive operational expertise and an ability to facilitate the adoption of best practices across the university and system. To that end, the VPEID will be expected to have program-building and administrative experience in an academic setting and a deep understanding of how best to achieve EID goals in higher education. The VPEID will also possess well-developed skills in facilitating inclusive dialogues that enable growth and improve campus climate; the capacity and expertise to develop and translate strategic goals for implementation; the ability to fundraise and grow revenue through grants; and the experience needed for institutional change management in a complex environment.
The VPEID will be expected to address a set of key opportunities and challenges, listed below:
Define a shared strategic vision and operationalize equity, inclusion, and diversity efforts in line with NMSU LEADS 2025 and in close collaboration with the NMSU community
Lead the effort in bridging, integrating, and significantly expanding EID initiatives across the university
Broadly increase the diversity of faculty, staff, and students and foster a culture of equity and inclusivity
Serve as a visible and trusted leader and thought partner for EID
Effectively manage and expand resources to advance EID efforts
Strengthen community engagement that enhances the broad impact of NMSU
New Mexico State University has retained Isaacson, Miller, a national executive search firm, to assist in this search. Screening of complete applications will begin immediately and continue until the completion of the search process. For more details, including the full position profile and to submit inquiries, nominations, referrals, and applications consisting of a CV, a cover letter, and a statement that defines equity, inclusion, and diversity, please see the Isaacson, Miller website for the search: www.imsearch.com/7588. Electronic submission of materials is strongly encouraged.
Lindsay Gold and Phuong Ta
Isaacson, Miller
1000 Sansome Street, Suite 300
San Francisco, CA  94111
Phone: 415.655.4900
Fax: 415.655.4905
New Mexico State University is dedicated to providing equal employment opportunities in all areas of occupation without regard to race, color, religion, gender, national origin, mental or physical disability, serious medical condition, age, ancestry, sexual orientation, sexual identity, spousal affiliation, veteran status,  or genetic information according to state and federal laws